About
Welcome to Sacred Story Ministries
Glad you popped in to the Sacred Story Community! Our mission is summed up in three short phrases.
Live A Story.  BE encouraged to live your God-authored story in light of God's Word as you read stories, reflect on blog entries, and consider Biblical resources.
Give A story.  BE moved to submit a chapter of your story to our Sacred collection or pass on a story you read to friends who are looking for hope.
Love the Author. BE more in love with Jesus Christ as you record your thoughts and prayers about His faithfulness in your chapters. Love the Author by sharing the Greatest Story Ever Told in the Gospel and investing in others according to Matt. 28:18-20.
Whatever chapter you find yourself in, our prayer is for the needs of your heart to be met – whether for comfort, courage, or wisdom – as you grow in your love for the Author of Life, the Lord Jesus Christ and for you to live out His purposes through your story.
Sacred Story Ministries comes alongside sisters in Christ who are in especially difficult places in their circumstances through Story2Live.  We hope you will get to know these precious women as we introduce their stories to you.  We want to link arms by presenting their needs at the throne of grace.
We trust God is writing a story of purpose and hope in your life and those around you. May He be your Hero who saves the day.
 Laura Wilcox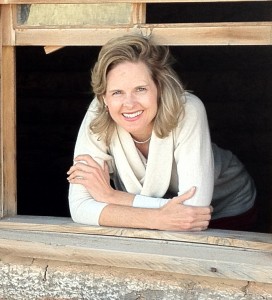 I "met" Monica, Perpetua, Macrina, Susanna, and a handful of other faith-filled women while doing a research project in seminary. I fell in love with their stories as courageous Christ-followers throughout the centuries. To give these women from church history a voice, I weaved their stories into a Bible study I published. Through two decades of women's ministry I have witnessed present-day stories of women encountering God's faithfulness as they walk through struggles, circumstances, and celebrations. I am moved to "get my praise on" every time I hear how God is making Himself known. My vision for Sacred Story includes encouraging women to live their stories in light of God's grand story, to pass on their stories to others, and to know Jesus as their "first love" in every chapter.