Contributors
Laura Wilcox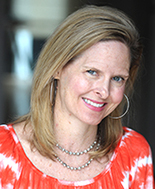 Laura launched Sacred Story Ministries in 2012 to come alongside women as they discover and live their God-authored stories. She also points women to God's Word as an author, speaker, and retreat facilitator. Her background includes over twenty years with an international mission organization as well as a Master of Biblical Studies from Dallas Theological Seminary. Laura loves stories. She enjoys reading a classic novel by Jane Austen or watching a big screen hit like The King's Speech. Her favorite stories, however, are the real-life ones of God's purposes, restoration, and comfort in the lives of women. Information about Laura's Bible study Capture My Heart, Lord is available on our SHOP page.
Click here to read all of Laura's blog entries.
Courtney Garrett
Courtney is a graduate from Dallas Theological Seminary and served as the Director of Women's Discipleship for six years at Grace Bible Church in Houston, Texas. After her son was born, she decided to step down from full-time ministry but still loves encouraging and teaching women the Bible. Courtney is married and loves being the mom of two boys. She is encouraged by every part of storytelling, from hearing what God has done in another woman's life to sharing her own experiences of God's faithfulness.
Click here to read all of Courtney's blog entries.
Edna Kwan Lee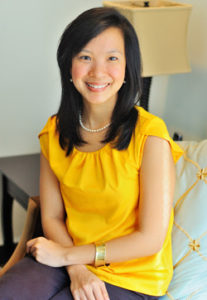 Edna, MA, LPC-S is a Licensed Professional Counselor and Supervisor and has been practicing in the field for ten years. She received her undergraduate degree at University of Texas at Austin and received her M.A. in Counseling and M.A. in Theology at Columbia International University. Edna is married with three children and loves doing ministry with her family. She has a passion for women to experience freedom and joy in Christ. Edna's favorite attribute of God is "Redeemer," and she loves stories of God's redemption in women's lives.
Click here to read all of Edna's blog entries.
Click here to read Edna's Hot Topic blog entries.
Brandi McDonald Sikes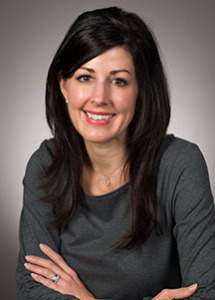 Brandi is the President of
Limestone Commercial Real Estate
firm, ranking as a top producer in her industry. She reaches out to people by serving in professional and philanthropic organizations. Brandi leads the Houston chapter of 4word (
4wordwomen.org
), a national organization for professional women of faith. She enjoys studying the Word of God diligently while pursuing her passion to inspire others to live beyond their circumstances. As the mother of two young daughters, she sees stories through the eyes of super heroes and happy endings. Information about Brandi's book My Santa is available on our
SHOP
 page.
Click here to read all of Brandi's blog entries.
Lauren Browning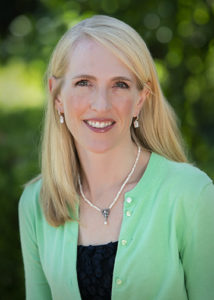 Lauren graduated from The Culinary Institute of America.  In the middle of her studies, she was accepted as an intern and worked for five months at the acclaimed restaurant Chez Panisse in Berkeley, CA.  She currently teaches classes at Sur La Table in San Antonio, TX and previously conducted corporate culinary team building classes in Houston, TX.  Lauren loves people and food and the unique stories that flow from them as each having a prominent place in God's story.
Click here to read all of Lauren's blog entries.
Mary Carmen Englert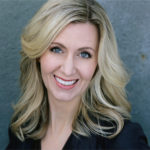 Mary Carmen Englert worked in education and fashion in New York City and Nashville, TN. She received a BS in Interdisciplinary Studies, minor in French from Baylor University, Masters in Education from Vanderbilt University, and Masters of Theology from Dallas Theological Seminary. In what some might say as an unlikely place, seminary, her interest in fashion was reignited. These divergent pursuits have become the focus of her first Bible study which she hopes to release in the spring of 2018. When she is not swimming between mounds of books, she dives deep in conversation to help people see God's story of redemption in their story.
Click here to read all of Mary Carmen's blog entries.
Emma Abernathy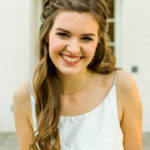 Emma is a recent graduate of the University of Texas at Austin and is currently pursuing a degree in Master of Theology at Dallas Theological Seminary. Her passion for sharing the timeless truth of the Gospel in this generation led her to ministries focused on gaining a sympathetic ear for the Gospel, including Young Life. She and her husband Nathan live in Houston, Texas, and enjoy backpacking, reading, and watching political dramas. Through guiding for Young Life's Wilderness Ranch Emma encountered the holy space of listening to someone's story and sharing her own.This unique opportunity ignited her longing to see God's women share their stories of His redemption.
Click here to read all of Emma Abernathy's blog entries.