Living Your Story Series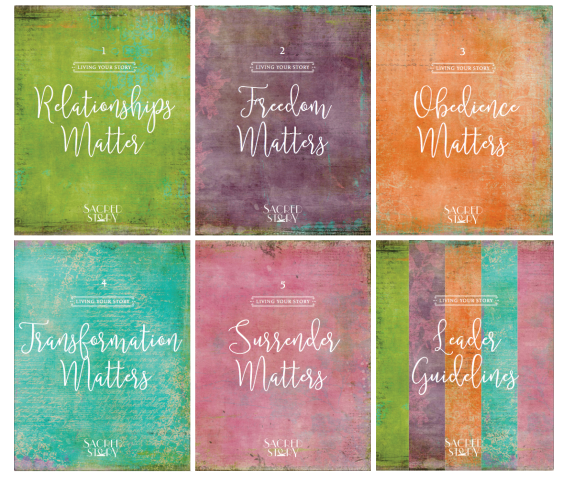 A five part series by Courtney Garrett and Laura Wilcox.
What matters as you live your God-authored story? Relationships. Freedom. Obedience. Transformation. Surrender. Courtney Garrett and Laura Wilcox created the Living Your Story series to encourage every woman that her daily decision to follow the Lord matters. This small group material contains five sessions where women explore the truths from God's Word and how they apply to their stories. Each session concludes with an inspiring story from the Sacred Story collection. Leader's guide included.
Follow this link for a preview of the first session: Relationships Matter.
Once you place your order, we will send an email with a link to download your copy of the study and a receipt for the purchase. Your download is good for 24 hours. If you do not receive an email, please check your spam folder. When you purchase a PDF you may make one (1) copy. Please order one for each person who is using this study. Thank you!
Additional questions? Contact us.