Events
Sacred Story partners with individuals, churches, and women's groups to host events and gatherings. Please contact us for further information.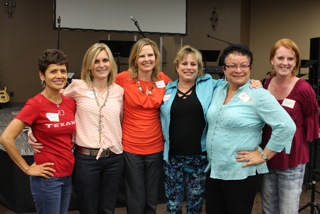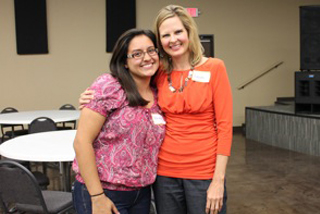 Our Sacred Stories evening served as a true source of encouragement for the ladies of our church and their guests who are tired and weary by the struggles of this life. We all have "stuff"…and a lot of times our stuff looks just the same. I'm praying that more and more women will open up to sharing their own "Sacred Story."
Telling my story was a release, like a final step in the healing process.  After I finished, I felt so refreshed by letting people know that I was standing before them because I had been given grace by our loving God. The love that was expressed to me afterwards was so touching that I cannot even put it into words.
I loved hearing each women's story and seeing how in some way each person in the audience could connect.  It brings a church body closer together as a family.
I had several women come up to me after the event and share their stories, needs and desires with me. I felt God touched their lives by allowing me to be vulnerable enough to express my heart felt experiences.
I came to the Sacred Story dinner two months after my 27 year old son took his life.  Many women told me that I was very brave to attend this event because they thought it would be hard for me. It was the absolute opposite…  hearing how God worked in the speakers' lives throughout their personal challenges was an encouragement to me. It was good to be reminded of God's sovereignty and grace. I was greatly blessed that evening.
The opportunity to share my story presented me with a whole new way of viewing my experience.  Now I think: "I have a story that can make a difference in someone's life, I should tell it with the intent of glorifying God".  I am so grateful to Sacred Story Ministries for giving my story a voice.
We all struggle. As women we have much in common, including the "sin that so easily entangles us."  The Sacred Story event reminded me that God can mend my broken heart, heal my sickness and disease, satisfy my every longing, sustain my weary soul, and so much more.